ABOUT US
SalesRamp Management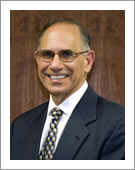 Stuart P. Silverman, CEO
Stu Silverman, CEO and Founder of SalesRamp, is a well-known expert and thought leader on Lead Generation, Lead Qualification, Inside Sales, Telesales, Sales Processes, Market Validation Studies, and Win-Loss Studies. He founded SalesRamp in May of 2001 and has been SalesRamp's CEO for the last 9 years. From 1984 to 2001, Stuart was founder and CEO of New May Marketing, Inc, a Sales and Marketing consulting firm. Prior to that he was VP Marketing of Viewtech, a Computer-Aided-Publishing Software company, Director of Product Marketing at Prime Computer, and a Senior Sales Executive for Digital Equipment Corporation. Stuart has a BS in Electrical Engineering from University of Michigan, an MS in both Electrical Engineering and Political Science from MIT, and an MBA from Harvard Business School. He lives with his wife, Terry in Palo Alto and has two grown children.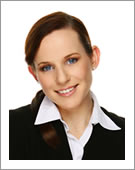 Kristina McMillan, Sr. Project and Process Manager
Kristina McMillan is the Senior Project and Process Manager at SalesRamp. Since joining the company in 2004 Kristina has helped clients get results with Market Validation, Product Roadmap, Inside Sales and Sales Development projects. She is an expert in sales process, sales messaging, recruiting and sales training. Kristina's ability to learn a client's business quickly and make reasonable, impactful changes results in timely improvements to our clients' bottom line. Kristina has a BS in Managerial Economics from the University of California, Davis, and an MBA from Santa Clara University. She also has a 3rd degree black belt in Tae Kwan Do.